There are many reasons why a student might need a little extra help when it comes to studying, whether that's one particular subject, or generally across the board with the core elements of schooling such as Math, English, and Science.
It's nothing to worry about, or indeed be ashamed of. Thousands of students have been in this position before and thousands more will in the future. From time to time a little extra help and a push in the right direction is all that is needed and it can either be a short-term longer-term investment to develop confidence.
However, finding a private tutor can seem fraught with worries and concerns, given the increasingly digital age we live in, which is reliant on electronic communications for many things and which are sometimes open to abuse. Ensuring you carry out thorough background checks is essential.
When considering private tutoring, whether that's in person or online, parents will rightly have many questions to ask. There are hard decisions before they entrust their child with anyone to offer extracurricular help away from school, college, or even university.
Initially, you'll want to consider a tutor's experience and of course, their qualifications – gaining proof of their certificates and proof they're qualified to teach. References for these are non-negotiable, as are recommendations from past students and parents.
The main priority when finding a private tutor is to ensure your child not only gets the extra help they need but that they feel safe and comfortable with the person they're learning from. It's a tough balancing act for tutors, parents, and students.
Parents and careers must maintain vigilance and exercise caution when they're employing someone to work closely with their child. Here, we've put together a go-to guide on how to assess suitability, skills, and safety when hiring a private tutor. It can feel like a worry, it doesn't have to be.
What Makes a Great Personal Tutor?
When starting the search for a private tutor, this is perhaps one of the first things to ask. What makes a great personal tutor? There will probably be slightly different answers depending on the differing needs of the student and of course, the subjects that are being taught.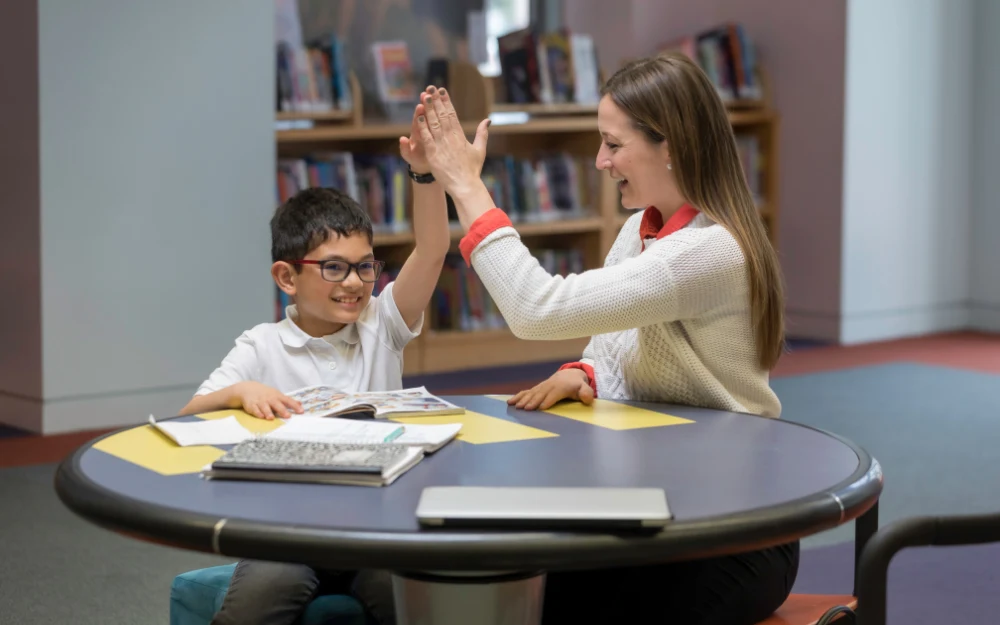 Of course, academic qualifications lead the way and are the most obvious starting point. A private tutor must have the requisite level of qualification and teaching experience to make the grade. You must always ask to see their qualifications and gain proof of their teaching experience too. Anyone who refuses to give either should immediately be discounted (it's a huge red flag).
Check the tutor yourself by searching for them online and ensure they are who they say. In this day and age, searching for records of people is easier than ever, and with safeguarding issues at the fore, it's essential for parents and carers to know that they're placing their child with someone who is correctly qualified and accredited to teach.
Many parents will want someone who has experience working with youngsters, teenagers, or even vulnerable and disabled children. Again, the ability to prove this must be shown, and if not, that tutor should be discounted. If you've managed to find a tutor through recommendation, online, or through social media it's often then easy to find other students who might be willing to give them a good (or bad) review.
If that's not possible, don't be afraid to ask the tutor for details of current or former students to better understand how they work and whether their students are satisfied. They can also answer any specific questions you might have on suitability too.
Ask for referees that you can speak to, You can also ask the tutor for a couple of referees if you would like a personal or professional reference. After all, you are the employer in this situation, and it is your right to get a reference for someone you employ. You can follow these contacts up with a phone call.
Criminal Record Checks Are a Must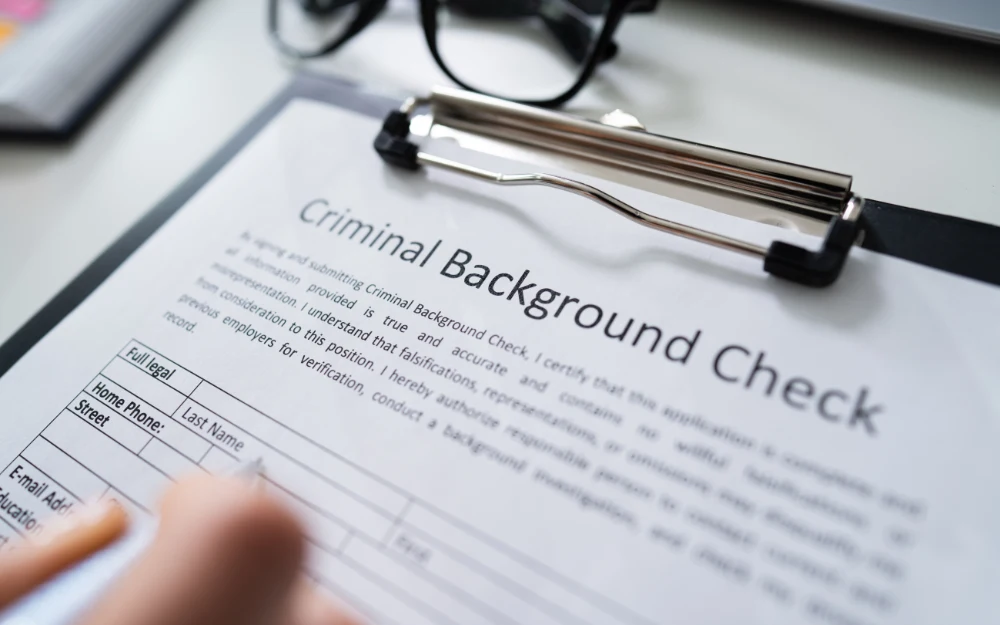 Whilst qualifications and experience are paramount, the other non-negotiable is that the person you're hiring as a private tutor has a clean criminal record. You can background check someone to find out if they're lying to you or not.3 Being free of any sort of conviction is a must for a teacher, but if anyone refuses this check it's another immediate red flag and a warning that they should be avoided.
An Interview Is Essential – For Everyone Involved
It's imperative to have at least one sit-down interview with the person you want to hire. Preferably with everyone in the same room together, students included. You'll need to find out if there's a good enough rapport between the tutor, student, and parent and that a good working relationship can be established. All parties must feel comfortable with each other, and be able to work together.
It doesn't need to be a long process, but it's essential in order to establish boundaries and a good standard of work. If there are any potential issues or worries, they can be raised during the interview. Likewise, if any party feels uncomfortable with the situation or the tutor, it gives you time to look for someone else who may be a better fit.
Get To Know Each Other While You're Negotiating the Tutor Process
After your initial interviews, it's also a good idea to plan to arrange a second more informal preliminary meeting together – and this must be done in person, or at the very least over a video call so you can see who you're potentially hiring.
This would also be a great time to discuss money/fees for tuition and any other costs such as extra textbooks and study aids etc. It goes without saying that cost isn't as important a factor as the well-being and safety of your child, but it must be considered and factored in properly.
Always be positive and proactive about your discussions and take time to ask as many questions as you need to. This is an important decision and one that should be taken lightly. A tutor should of course be highly qualified and free of criminal convictions, but they should also be friendly and approachable with the correct ideas on boundaries and appropriate behavior.
In these meetings, you should also work out when and where the tutoring sessions will take place and who will be present. The place chosen for sessions must be easy to access, clean, and tidy, and if it so happens that it is within the family home, as a parent or career you can be present or at least in the house if you prefer. A good tip is to ensure the door to the study area is left open at all times, or if that can't be done that you check in periodically throughout the sessions to make sure everything is OK.
Usually, the best place to conduct lessons like this is in a study or a dining room, anywhere that is more open within the home and that has a table and chairs and perhaps even access to a laptop or computer. There are certain rooms that should be completely off-limits and it goes without saying that a child's bedroom is a completely inappropriate setting for things like this. Any tutor that suggests this should be discounted and reported straight away.
If at any time during your initial interview or meeting something arouses your suspicion or makes you uncomfortable then trust your instincts and move on to try and find someone else. A gut feeling isn't often wrong and it's better to be safe than sorry.
Suggested interview questions to ask a prospective tutor should be:
What current and past teaching experience do you have?
Can you provide proof of your qualifications?
Can you provide verifiable reviews of your teaching skills from other students/parents?
How do you record and measure a student's progress?
Can we ask for progress reports?
Where do you teach from or can we suggest a safe location?
Do you provide online tuition?
How many hours per week of tuition are required?
Do you set homework?
How many hours extra a week would a student need to put in?
Do you offer discounts or concessions?
Do you have liability insurance?
What safety and safeguarding measures do you have in place?
Considering the Risks Involved in Hiring a Private Tutor
Discussion of the risks involved in hiring a private tutor needs to be honest and open. There are always going to be safeguarding concerns no matter how careful you are, after all, it's second nature to worry as a parent (about everything!)
The priority here is the safety of the student and even with all the checks in place, occasionally things can go wrong, or not work out for simpler reasons. In these instances, it's perfectly OK to stop the sessions.
It's a good idea to check that the tutor is properly insured and has public or professional liability insurance, which is something you can discuss with potential tutors before you hire them.
What if your child is actually visiting a tutor's own home for lessons?
In certain cases, the tutor opens their own home up for lessons and in these circumstances, there are ways in which you can help your child feel safe, if they're nervous or unsure, even after all the right background checks have been carried out.
Most children have mobile phones these days and they should always be with them, switched on and with sounds on (phones can be set up to only allow calls or texts from certain people a certain times, so for the duration of the lesson it could be set to parent/career contact only – check your phone's settings on how to do this).
Never agree to let a tutor pick up and drop off a child in their own car. Drop your child off and pick them up yourself (or let someone else you trust to do this for you if you're unavailable). If you've got a child old enough to travel alone, let them do so but ensure their phone is on all the time and that you're contactable.
If you have a child with medical issues or even allergies make sure that the tutor is aware of these before, and that your child has any medications to hand if they need them.
Internet Safety and Online Tutoring
What if your private tutor is online only? Of course, in these situations, you don't need to think about safety hazards at home, but you may want to be within earshot of the lesson and keep the tutoring sessions in the main room of the house.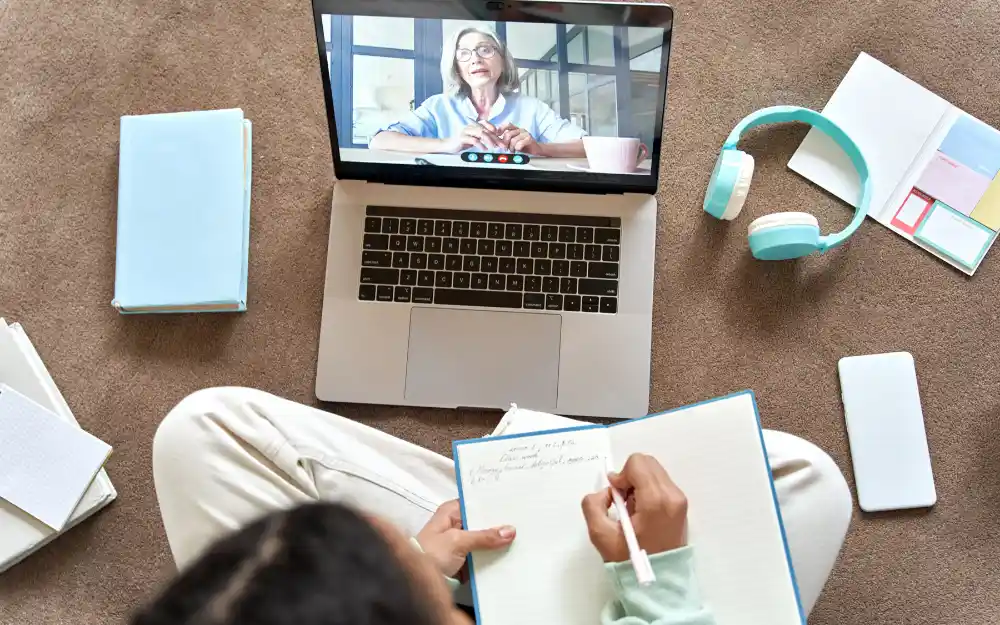 Don't allow your child to take their online tutoring session in a bedroom as this raises safeguarding issues.
Ensure that any files shared over email are open access and that you can view them so you know exactly what's being sent and when. If anything raises your suspicions or concerns then raise this with the tutor and if they fail to give a satisfactory answer, you're perfectly within your rights to withdraw from their services.
Although hiring a private tutor might seem like a minefield, if you make sure you're diligent and follow these points then it should be an easy process. Any tutor who doesn't want to answer perfectly reasonable questions or face scrutiny is probably best avoided. It's always better to be safe than sorry. A decent, reputable tutor will always be honest, open, and transparent about everything they've achieved and can provide.
1One on One Tutoring (n.d.). Canva. Retrieved June 6, 2023, from <https://www.canva.com/photos/MAEI1gya4Z0-one-on-one-tutoring/>
2Hand Filling Criminal Background Application Form (n.d.). Canva. Retrieved June 6, 2023, from <https://www.canva.com/photos/MADuoJuB6_4-hand-filling-criminal-background-check-application-form/>
3Criminal Record Checks. (2022, November 22). Travel.gov. Retrieved June 6, 2023, from <https://travel.state.gov/content/travel/en/international-travel/while-abroad/criminal-record-checks.html>
4Teen Girl Distance Learning Online with Tutor (n.d.). Canva. Retrieved June 6, 2023, from <https://www.canva.com/photos/MAEWDUP4DZA-teen-girl-in-distance-learning-online-with-tutor/>