Records Page was launched in an effort to make public records readily available and easily accessible to anyone who seeks them – no matter the reason.
Through our resources, anyone can learn how to search and navigate state lookup tools, data repositories, local criminal justice sites and courts to find information on people across the nation.
Some public information that can be sought out through government databases include:
Marriage and divorce records
Active arrest & bench warrant information
Criminal records (felonies, misdemeanors, motor vehicle records)
Background checks and more
Mugshots
Inmate information (where jail or prisoners are located and how to contact them)
Court records (litigations, estate probate, criminal history)
Other vital records like birth and death certificates
State or federal records
No matter what you're looking for – it's all at your fingertips if you know where to look.
Obtaining Public Records: The Basics
When obtaining public records or public information on a person, a methodical approach should be taken to avoid any wasted efforts or shortcomings.
For example, searching for court cases, bankruptcy information, recent arrest, and marriage information seems simple enough, but the processes and record keepers vary between each state which adds extra layers of complexity.
In addition, knowing where a record was made or created can make or break a search.
Therefore, getting ahold of public records boils down to four primary steps:
Approximating where the record was made (i.e. what state, county, or city did the arrest, marriage, warrant issuing, etc. took place)
Figuring out who can view particular records or if they're open records
Determining which agency handles those records in a particular jurisdiction
Performing the search or a public records request online, via mail or in-person
This guide goes over each of these steps although the exact steps differ between each state and record custodian. To find more information on a particular state, scroll down to the public record and criminal record tables and click on the state where the record originated to see state-specific information or guides.
1. Figuring Out Where the Record Originated
To find information on someone, we must first know where the record was created or at least know the vicinity.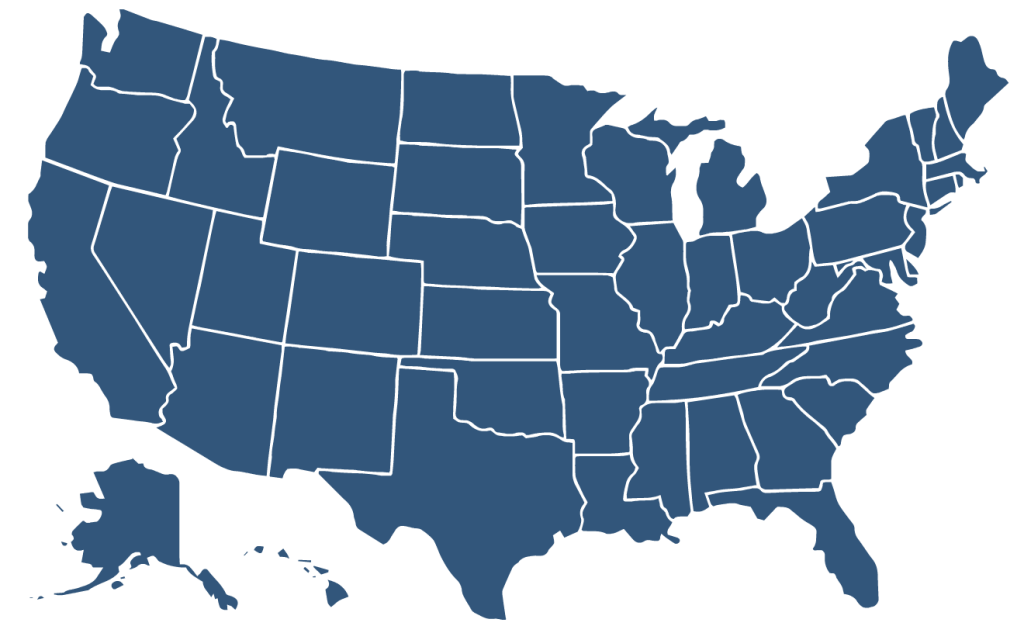 Consider the following when approximating where a record was made or where the event occurred:
What state does the person live in or work in?
What county does the person live in or work in?
What city or town does the person live in or work in?
Where else has the person lived, worked, or visited?
Were they traveling at the time of the event?
If the searcher know where the record originated, the guides linked in the table below provide state-specific information regarding public record requests:
If a particular type of record can't be pinpointed because the location of the event is unknown, people search services or third-party aggregate sites may provide information on people through nationwide searches.
2. Determining Which Public Records & State Records Are Publicly Accessible
The Freedom of Information Act gives citizens the right to obtain public information such as criminal history, inmate status, court records, warrant checks, bankruptcy data, sex offender registries, lien status, tax records, driving records, and mugshots, arrest records, marriage records and more.
However, each state has different laws, record custodians, and search tools that govern this information. For example, Georgia has a felon search tool but nearly every other state makes searchers dig through local court records to determine if someone is a convicted felon. 
It's clear a state-specific look-up is required, but figuring out who the record custodian (a group or individual who handles certain documents) will often shed light on whether or not the information is available for that particular state.
3. Locating Record Custodians & Record Search Tools
Anyone can pay for a third-party search tool to find public records, but finding which governmental directory the information originated from can prove difficult since official resources can be buried in the abundance of information on the web.
Luckily, many of the same sites that offer people searches also offer state, county, and city resources so the information can be found at a lower cost. These sites compile links, laws, and directories to make finding public records a little easier for searchers.
Finding the right record custodian can be done by:
Reading about the type of record
Understanding how record keeping works
Using the internet and search engines to put the puzzle pieces together
Using resource sites like Records Page to find the right government agency, data repository, and record custodian
4. Requesting & Searching Public Records (How-To-Guide)
Once an individual knows which state or jurisdiction to look in, determines if the records are viewable, and figures out which agency handles the record, requesting the records becomes a breeze.
How To Search & Find Out if Someone Has a Criminal Record
Criminal records are managed and distributed by government agencies and many have online directories which contain:
Arrest and jail records
Probation and parole information
Warrant lists
Prison records
Court records
Sex offender records
Felon records
Drug abuse and manufacturing records
For the states or jurisdictions that do not have online repositories, criminal records can still be obtained by visiting the appropriate agency or by filing a public record request. Most agencies allow searchers to request a person's criminal history either online, in person, or via mail for free while others require a nominal (small) fee.
In either case, searchers learn how to search criminal and arrest records in any given state and county by clicking on the state-specific guides below:
If the searcher knows the particular record they're searching for and understands how to sort through various record custodians, these same records can usually be found by searching the internet using queries such as:
[State, County or County] [Type of Record] Search
I.e. Texas criminal record search
I.e. Dallas County felon search.
It's important to note that a minority of states only allow state-residents to initiate public record requests and even fewer states such as California only share criminal history information with employers and other criminal justice agencies.
How Do I Know Someone Was Arrested Recently or in Jail?
It can be scary thinking someone you know is in jail, but to get to the bottom of it, take into account what jails are in the area and where the person may have been detained.
Most major cities have a "city jail" operated by a local police department and the jail's website, the official city website, or the local police department's site may have an online search tool to search for recent arrests.
For example, searching google for "Las Vegas city jail" shows Las Vegas Detention Center's inmate search tool as the first result. This is a .gov site where users can search jail inmates by first and last name. Again, some city and regional jail inmate finders are located on the police department's website or the detention centers' websites.
The same falls true for county jails, but they're usually operated by local sheriff departments.
For example, searching for "Clark county jail inmate finder" leads searchers to Clark County's inmate search tool, and even though Las Vegas is within Clark County, the county jail is usually the primary jail in a given area. Although some county inmates will be found through a local sheriff's department's site, like Tulare County's sheriff's office in California.
If all else fails, calling the local sheriff's office, county jails, police departments, or city jails can prove fruitful. Otherwise, an attorney or searching a third-party site may yield results as well.
Where Can I See Mugshots of Arrestees?
Interested parties can find out why they were arrested and mugshots using the local jail look-up tools seen above.
However, in some states, it's best to search through court records for recent arrest records, but this boils down to which agency is the record custodian in that particular jurisdiction.
How To Run a Background Check on Someone
Anyone can run a background check on themselves or someone else if it's for a personal reason. Furthermore, the searcher doesn't need the person's explicit consent for lower level background checks through third-party background check sites or on occasion, some state resources.
Some information that shows up on a background check includes:
Criminal history
Identity verification
Employment verification
Motor vehicle reports (traffic and parking tickets)
Past and/or current addresses
Education
Rental history
Credit history
Police reports
References
Professional licenses
Arrest records (even non-convictions)
The vast majority of states do not provide personal background check services so interested parties must usually search some of the criminal repositories already listed above or third-party sites. However, some states have a tool similar to Colorado's Internet Criminal History Check System which allows individuals to run a criminal background check on state residents.1
On the other hand, employers, landlords, business partners that need to perform due diligence or anyone else running a background check for official purposes must obtain an individual's explicit consent and use a background check service that's complies with local and federal laws such as the Fair Credit Reporting Act. These types of background checks are usually done through state agencies and government repositories; they range from Level 1-4 Background checks, FBI Background Checks, and beyond.
Level 2 background checks and beyond can be done by name, social security number or fingerprint and they're generally reserved for criminal justice agencies, certain employers (for jobs in elderly care, child care, finance, or executive positions in public companies), for landlords, home sellers, and other security clearances like a government position.
How To Look Up Court Records & Cases
Every state's judicial system works a little differently and even though most court records are available to the public, there are exclusions when it comes to juvenile records, national security, witness protection, protective orders, adoption cases, and more.
On the other hand, commonly available court records include minor infractions like motor vehicle reports (driving records), misdemeanors such as domestic violence, and even felonies including DUI's or aggravated robbery.
Searching Federal Court Records: Federal court cases can be found through PACER (Public Access to Court Electronic Records), which contains appellate, district and bankruptcy documents. Older federal cases were filed on paper prior to 1999 and can be found through the National Archives Court Records.
Locating Local Court Records: Locating local court records is as simple as narrowing down which court handled the case and requesting the information online or in person. For those unsure of which courts are nearby, here's a list of state courts as well as a list of county and municipal courts.
Each court will have its own online look-up tool and/or process to request the documents in person. Some courts even have public access terminals where residents can search court records for free but most of the time there will be a nominal fee.
Free Warrant Searches
When it comes to finding out if someone has a warrant for free, there's a few methods but the primary method involves checking county court records. Many states have a unified court records search which makes it possible to check several counties at once, but most states force the searcher to check county-by-county.
Searchers looking for warrants should type into Google, "Warrant Searcher + [County]" and most of the time, they will be led to their state court search system or county court search system. However, some County Sheriff's offices may keep track of warrant searches and the user may want to check their local County Sheriff's website instead. Note, always make sure the website is an official website and not a third-party service. This can usually be done by ensuring it's a .gov website.
If an online warrant checker can not be found, searchers are encouraged to call their local court, call their local Sheriff's office. and if all else fails, hire an attorney or lawyer to get assistance in finding out if they have a warrant for their arrest.
How To Locate Inmate Records of Federal & State Prisoners
Locating an inmate can be tricky, but save the hassle by searching the right correctional facilities since inmates can be in either jail or prison. Jails are for shorter sentences, the non-convicted, or individuals awaiting pretrial; while prisons are reserved for more serious offenses and longer detainment.
The minority of convicts are in federal prisons so most prisoners can be located by using a state's Department of Correction inmate locator.
1. Find a state's Department of Corrections website through USA.gov's DOC explorer 3
2. Check the site's home page and menu for the key phrases "inmate finder", "locate an inmate", "inmate search" etc.
3. Search by first and last name
If that doesn't turn up any results, Vinelink, a state-sponsored victim notification network, also allows people to search state inmates by name, case number, or ID number and the search reveals where the inmate is located, their mugshot, court hearings, release dates, and allows "custody status alerts" to be set.
Those in federal prison can be found using the Bureau of Prisons (BOP) Search Tool.
How To Locate & Request Copies of Vital Records
Vital records are certificates issued for major life events such as a birth, death, marriage, or divorce and every jurisdiction's vital records have various restrictions on who can access these records.
A few states allow anyone to access recent vital records, but the majority of states only allow authorized individuals to access vital records. Authorized individuals can be parents, grandparents, siblings, legal guardians, or legal heirs but of course, authorized individuals vary by state laws.
Older vital records can usually be viewed by anyone inside or outside of the state either online or through archives. Usually, the state makes vital records publicly available after 25 – 50 years from the date of the event.
Regardless of whether the public can access these records, countless U.S. citizens obtain copies or replacement certificates in order to apply for jobs, settle probate, or verify marital status. Luckily, record custodians of vital records are the easiest to locate and the least convoluted since it's handled by the state rather than various federal, state or local agencies. It's worth noting
Simply check the CDC's vital records office guide, select the state of residency or where the major life event happened, and follow the instructions to request copies or replacement certificates.
Furthermore, nearly every state partners with VitalChek to provide vital records through their online ordering system. VitalChek is the fastest way to obtain vital records, but they're also the most expensive.
How Do I Find Out if Someone is Married or Divorced?
There are countless ways to find out if someone is married or divorced through public records, but searchers must know where to look.
Vital Records: Vital records should be the first place to check since it's an official repository that's publicly accessible in some states. Note, most states keep this information private until 25 – 50 years* after marriage.
Court Records: If the interested party knows which county or jurisdiction the marriage took place then the local court house will keep records of the marriage certificate.
County Clerk's Office: In many municipalities, the county clerks' offices help file and keep track of vital records such as marriage licenses.
Marriage Check Services or Private Investigators: There are countless marriage check services online and a private investigator can also dig up information on people or observe them see if they're married or not.
Online Search: Using social media, google search operators, and checking the web for their username, and/or email can all shed light on someone's marital status.
1Colorado Bureau of Investigation. (2023). Internet Criminal History Check System (ICHC). CBI. Accessed on June 1, 2023, from <https://www.cbirecordscheck.com/NonAccount/indivcheck.aspx>
2Clark County, Nevada. (2023). Warrant Status Check Information. Accessed on June 1, 2023, from <https://www.clarkcountynv.gov/government/departments/district_attorney/divisions/criminal/warrant_status_check_information.php>
3USAGov. (2023). State departments of corrections. Accessed on June 1, 2023, from <https://www.usa.gov/state-corrections>
4California Department of Corrections and Rehabilitation. (2023). CDCR. Accessed on June 1, 2023, from <https://www.cdcr.ca.gov/>
5California Department of Corrections and Rehabilitation. (2023). CDCR Inmate Locator. Public Inmate Locator System. Accessed on June 1, 2023, from <https://inmatelocator.cdcr.ca.gov/search.aspx>
6California Department of Public Health. (2023). Vital Records – Processing Times. Accessed on June 1, 2023, from <https://www.cdph.ca.gov/Programs/CHSI/Pages/Vital-Records-Processing-Times.aspx>